Focus Biomolecules offers a broad portfolio of cutting-edge biochemicals with specific utility in
bio-processing. Our bioprocessing agents will allow you to control cell selection, growth, and
function
which will maximize protein expression, yield, glycosylation, integrity and minimize
degradation,

both

upstream

and

downstream. Key

product

groups include:
Antibiotics

&Antifungal,
Cofactors

&

Coenzymes
,
Apoptosis

&

Autophagy

Modulators,
Cell
growth

modulators,
Cell

cycle

modulators
,
Glycosylation

inhibitors
,
Protease

inhibitors,
Protein
expression modula

tors,
Ionophores,
Selection

&

Amplification

re-

agents,
Differentiation
agents,
Stem

Cell

Effectors.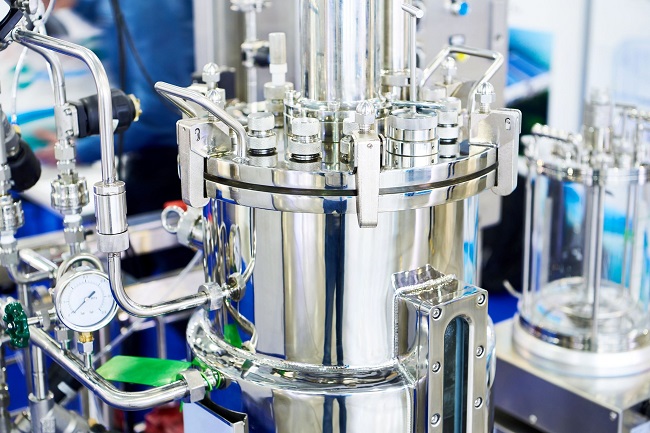 These products can be used to establish conditions during early stage assessment and
upstream
process development, to ensure optimization at every step. These include
chemically defined medium design, feed/supplement selection, expression host
selection, lead candidate production,

process optimization, scaleup,

and validation
.

Below is just a selection of our bioprocessing chemicals. You won't see these
listed with other bio- processing suppliers, because these are on the cutting-edge
for controlling protein titer, post- translational modification, and other critical
parameters. Ask us for our full product listing, which in- cludes our
comprehensive offering of bioprocessing products along with literature
references and other useful information.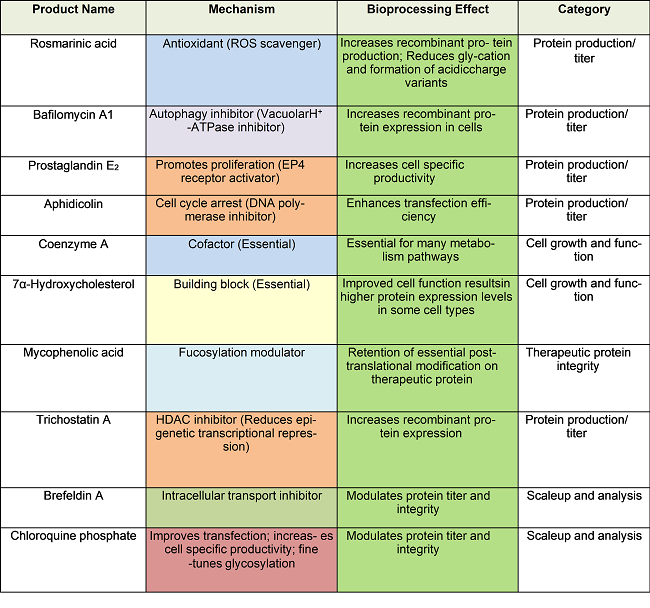 Get 20% DISCOUNT until September 30!