30% OFF on MycoGenie Rapid Mycoplasma Detection Kit
PROMO Code:
GENIEQ32023
valid until 30/09/2023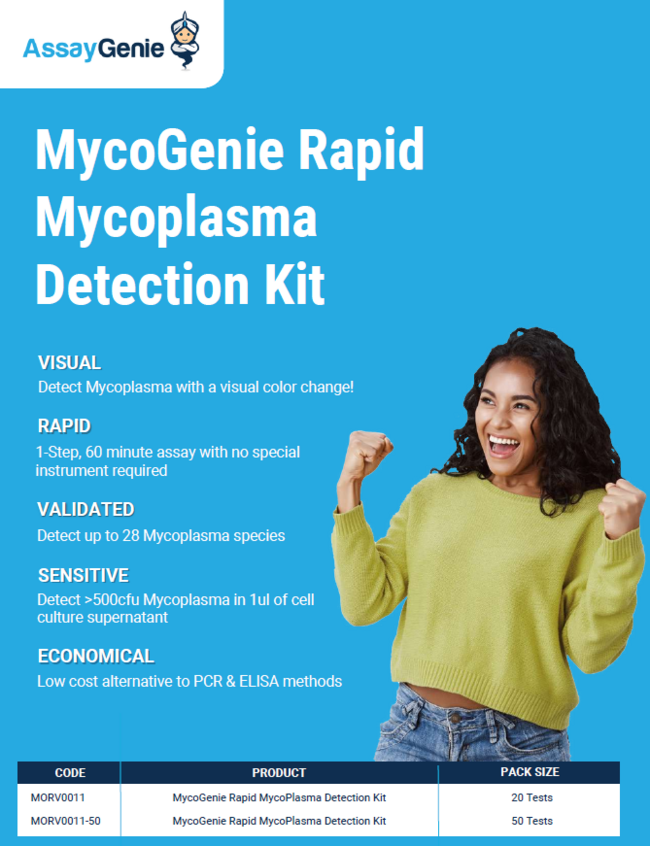 Visual Mycoplasma Detection: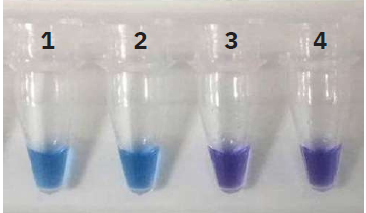 Fig.1:
Visual detection of Mycoplasma contamination

using the MycoGenie Mycoplasma

detection kit

(Cat.no.
MORV0011).

ES cultured cell cultures had no detectable Mycoplasma 3 days post-treatment with

the
MycoPlasma Elimination Reagent (Cat.no. MORV0012). Tube 1: Positive Control | Tube 2: Day 0
| Tube 3: Day 3 | Tube 4: Negative Control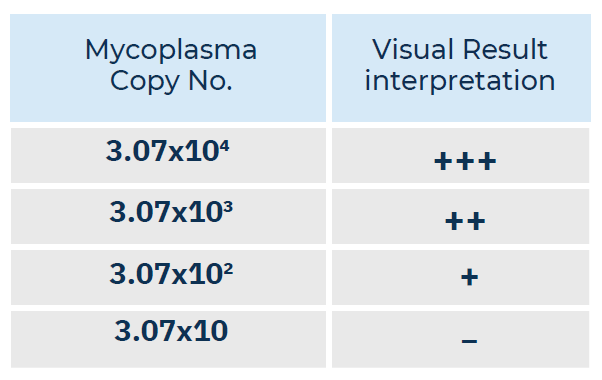 Table 1:
The MycoGenie Rapid Mycoplasma Detection kit enables the detection of as little as 3.07x102 copies

of
Mycoplasma. This is more sensitive than in-house PCR analysis (3.07x103copies) & the same as in-house QPCR analysis at 3.07x102 copies of Mycoplasma.
Registrati sul DBACompare e resta aggiornato sulle news, promozioni e altro ancora.
DBA-ITALIA Srl
Via Umbria 10
20054 Segrate (Milano)
Tel. +39 02-26922300
Fax +39 02-26926058
Fax +39 02-26923535
If you no longer wish to receive these announcements
click here